BRIAN SCHOFIELD PROMOTED TO
SENIOR VICE PRESIDENT OF DRESNER PARTNERS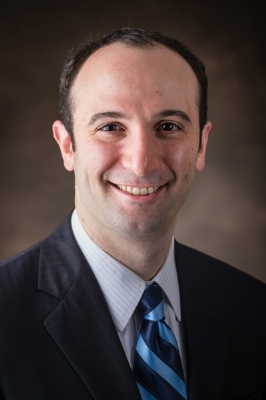 CHICAGO – March 22, 2017 – Dresner Partners, a leading FINRA-registered, middle-market investment bank and IMAP member firm is pleased to announce that Brian Schofield has been promoted to Senior Vice President. Mr. Schofield started at Dresner Partners in 2011, and in 2016 Mr. Schofield was recognized by M&A Advisor as a recipient of the 7th Annual Emerging Leaders 40 Under 40 Award in the Dealmaker category. Mr. Schofield was chosen for his accomplishments and expertise from a pool of nominees by an independent judging panel of distinguished business leaders.
Prior to joining Dresner Partners, Mr. Schofield was a vice president of finance and strategy at Windjammer Communications in Jupiter, Fla., where he was responsible for restructuring and divestiture of selected assets. He was also an analyst at Waller Capital Partners and Deutsche Bank Securities in New York, N.Y. where he provided transaction advisory for publicly and privately owned companies.
Mr. Schofield has been involved in a variety of domestic and cross-border middle market valuation, capital raising and M&A transactions in the areas of healthcare, technology, telecom, media, consumer, industrials and business services. Mr. Schofield has played a leading role in the coordination of Dresner Partners' cross border M&A activity with IMAP, an exclusive global organization of leading merger and acquisition advisory firms. Mr. Schofield has represented Dresner Partners at multiple IMAP global conferences since 2011 including: Tokyo, Japan; Mumbai, India; Barcelona, Spain; Malaga, Spain; Dublin, Ireland; Toronto, Canada and Milan, Italy.
"Brian has made significant contributions to the firm over the years through his work on various transactions and his strong closing record," said Steven M. Dresner, President of Dresner Partners. "Brian is a true team player and a valuable asset to the organization."
"Dresner Partners has been a leader in investment banking for over 25 years and I am pleased to be part of a collaborative team that offers a high level of service and integrity," said Brian Schofield. "I look forward to assisting my clients and closing more transactions in 2017."
Mr. Schofield has a FINRA Series 63 and 79 and holds an A.B. in Economics from Dartmouth College.
About Dresner Partners
Dresner Partners is a FINRA-registered, middle-market investment bank headquartered in Chicago, with offices in New York City, Fort Lauderdale, Fla., and Irvine and Palo Alto, Calif. For nearly 25 years, Dresner Partners has provided financial advisory services to middle-market companies throughout the world, including institutional private placements of debt and equity, merger and acquisitions advisory, financial restructuring & corporate turnarounds, valuations and strategic consulting services. Dresner Partners is a member of IMAP, the world's leading global mergers and acquisitions partnership focused on the middle market. Founded in 1973, IMAP has more than 60 offices across the globe that work together seamlessly to deliver exceptional value to its clients. An affiliated company, Dresner Corporate Services, is a strategic communications firm specializing in public and investor relations. More information is available at www.dresnerpartners.com or http://www.imap.com/city?city=Chicago. You can also follow Dresner Partners on Twitter at www.twitter.com/DresnerPartners.
# # #
For Media Inquiries
David Gutierrez, Head of PR and Corporate Development, (312)780-7204, dgutierrez@dresnerco.com
For Investment Banking Inquiries
Brian Schofield, Senior Vice President, (973)985-8159, bschofield@Dresnerco.com
Steven M. Dresner, President, (312)780-7206, sdresner@dresnerco.com