Leadership | Cliff Sladnick - Managing Director, Business Services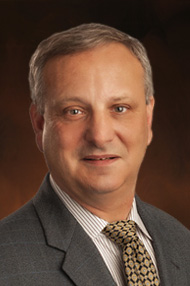 Phone: 847.840.3460
vCard
Mr. Sladnick has a distinguished and unique forty-year career which includes roles as a CPA, a corporate partner in an international law firm, an executive officer of a publicly held commercial bank holding company, an executive at two leading public companies, an advisor to a number of private equity firms for portfolio acquisitions, and as a Managing Director at two distinctive middle market investment banks. He brings significant experience in mergers and acquisitions, commercial lending, corporate finance and development, human resources, legal, investor relations, compliance and strategic planning. Mr. Sladnick has also been backed by private equity groups to acquire two Professional Employer Organizations as a principal.

Over the past ten years, Mr. Sladnick has successfully led over sixty investment banking engagements in the business services segment, including multiple transactions in the PEO, payroll, staffing, insurance, benefits administration, and technology verticals representing both strategic companies and financial sponsors. In addition, Mr. Sladnick has completed approximately $5 billion of corporate acquisitions and divestitures across various industries.

Mr. Sladnick holds an MBA in Finance from the Kellogg School of Management at Northwestern University (#1 in investment banking; 5th in class), a law degree from the University of Illinois College of Law (law review and Harno Scholar), and a BA in Accounting from the Gies College of Business at the University of Illinois (#1 in class).

Mr. Sladnick has also served on the boards of Igloo Corporation and two not for profit organizations in the Chicago area.